Kids Club Childcare operates in one of the most competitive, seemingly commoditised industries in Australia. Although the founder of Kids Club Childcare had been in the industry for over a decade, when RedPandas first started working with Kids Club, the business had little brand awareness having been in operation for less than a year.
Organic traffic was non-existent, with no keywords in a highly competitive industry. Kids Club actually was already working with an SEO agency but questioned their effectiveness and all the SEO buzzwords that they were hiding behind.
The very first thing RedPandas worked on with Kids Club was understanding their personas. We mean really understanding. What keeps them up at night? What concerns/fears/objections to they have about sending their children to child care? Even before they even consider child care, what is the buyer's mindset?
Once we established that, we developed Kids Club's Brand Promise Proposition. In short, what sets Kids Club apart from the competition and why would a parent want to send their children there?
Only was the strategy phase was complete, RedPandas commenced on the tactical execution and a comprehensive inbound marketing plan that included lead generation, content marketing, SEO, social media and a comprehensive HubSpot integration. See below for summary of services RedPandas executes for Kids Club.
The results have been spectacular. Kids Club opened their second centre at 33% full and their third centre at 42% full. They know have full visibility over their leads and what channels are most profitable in generating customers.
Speak to RedPandas to see how we can help your business achieve similar results.
Services used:
Inbound Marketing Strategy
HubSpot
SEO & Quality Link Building
Google AdWords
Facebook Ads
Content Marketing
Online PR
Marketing Automation
Video
Brand Value Proposition Development
Website
CRO
UX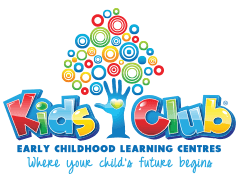 About Kids Club
Kids Club Child Care is an award winning high quality child care provider operating in major central businesses districts across Sydney & Canberra. Home of the 'Best Start' childcare system, Kids Club's centres have been the described as the most beautiful centres in Australia.
www.kidsclubchildcare.com.au