80% of smartphone usage is spent in apps not browsers. But unfortunately they're not your apps. The most popular apps aren't even social networks anymore, they're messaging apps and Chatbots are a new way to interact with your prospects in messaging apps. We talk about how recent advancements mean you can create your own chatbot, hubspot new free integration with shutterstock and why spending $1.5M for a domain can be worth it.
Buzz 1 – SumoMe buys Sumo.com for $1.5M
Fantastic tool for lead generation and email capture – Sumo.com
Sumo's official post on why they bought sumo.com for $1.5M. Sumo's interactive infographic page on what they could have bought instead including a Tesla 3 for the entire population of Clarksville, Tennessee.
Noah Kagan's interview with DN Journal on the power of sumo.com as a branding exercise.
Buzz 2 – Free HubSpot Integration with Shutterstock, Yay or Nay?
Good call from HubSpot but keep in mind this includes 60,000 images compared to Shutterstock's 100 million image library, that's 0.06%!
Great for many industry but not so good for uncommon images. You will still need a subscription to stock photo library.
Comparison between searching for 'financial advisor' via HubSpot's new integration and via Shutterstock site directly:
HubSpot Shutterstock Search for  'financial advisor'
32 images found
Direct search for 'financial advisor' on shutterstock.com
21,009 images found
George B Thomas does a good summary of why you need to be careful using these images:
HubSpot's official release on the new integration. HubSpot's instructions on how to find images in File Manager.
Other referenced links:
ConversionXL study where images with real images led to a 35% increased likelihood of signing up
Featured Buzz: Chatbots You can Start Using Now
Technological limitations and understanding AI are no longer limitations when it comes to creating your own chat bot.
Featured platform to create your own chatbot: Chatfuel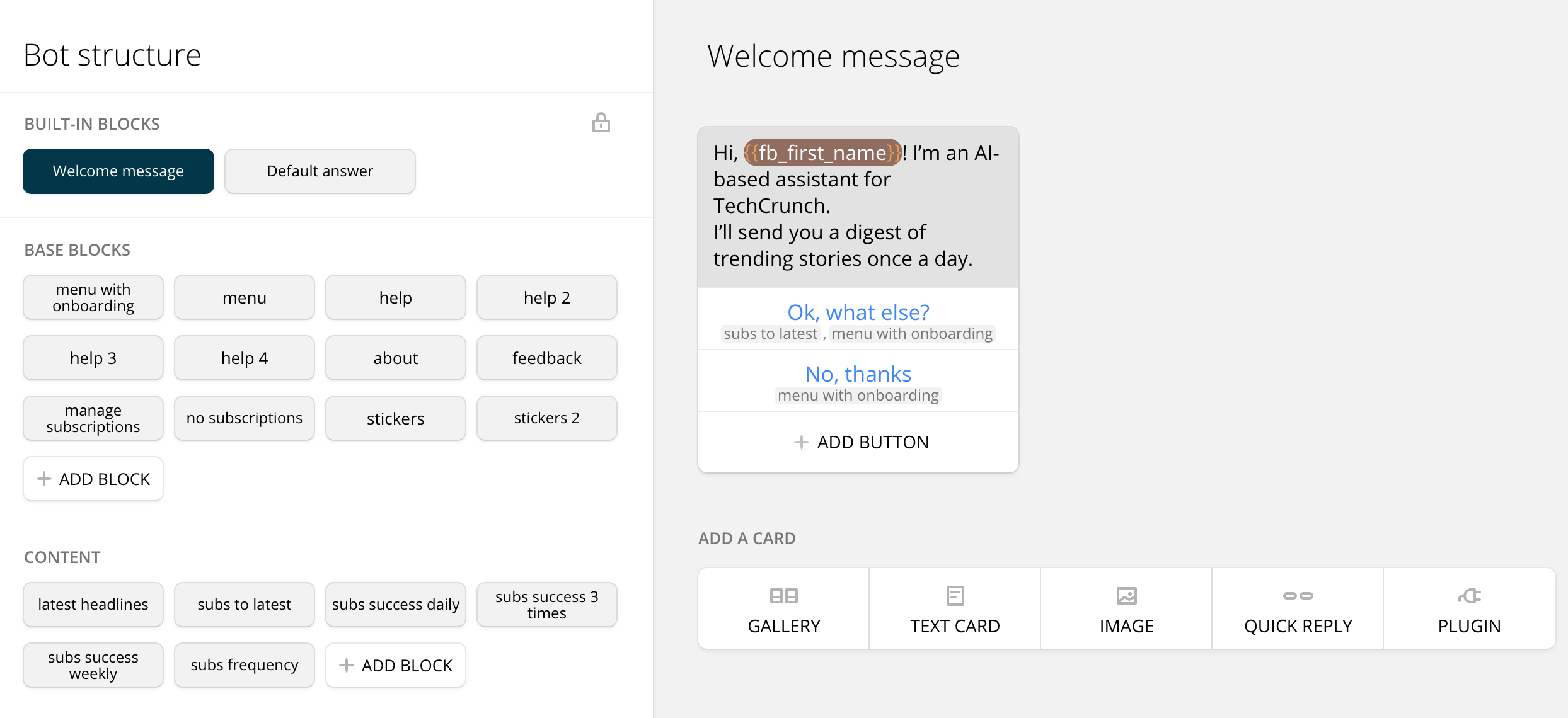 Alternative chatbot platform referenced: Octane AI
Very useful links to start your chatbot journey: