In this episode we discuss Facebook's latest ad update for eCommerce sites wanting to use dynamic Facebook ads all without creating a single line of code. We also discuss Google's new submit to URL tool, buying products from Google images and GIF ads. Plus we discuss a clever technique on exercising your creative muscle.
Buzz 1: Google & Facebook News
Google's new Submit to Google tool.
Google's new 'similar items' feature which allows users on mobile searching in Google images to buy products. Google is currently rolling this out only with shoes, sunglasses and handbags.
More in Google's official release here.
Tip: Use Schema.org tags to pre-empt this. Also a good excuse to check out the entire schema.org markup list. There is at least half a dozen that apply to your business!
Examples of schema tags you can mark-up your site elements with:
News articles
Location or shop
Product
Prices
Availability
Course, Game or Movie
Question
New Facebook GIF ads
Now marketers can take advantage of (hopefully not ruin!) the humble GIF.
Check out this amazing post from wordstream on how you can take advantage.
Handy tool: Use Gify.com to convert your videos into 10 second GIFs for Facebook ads. Upload your own videos or convert YouTube videos.
New Facebook Dynamic Ad Integrations: Woocommerce, Magento & More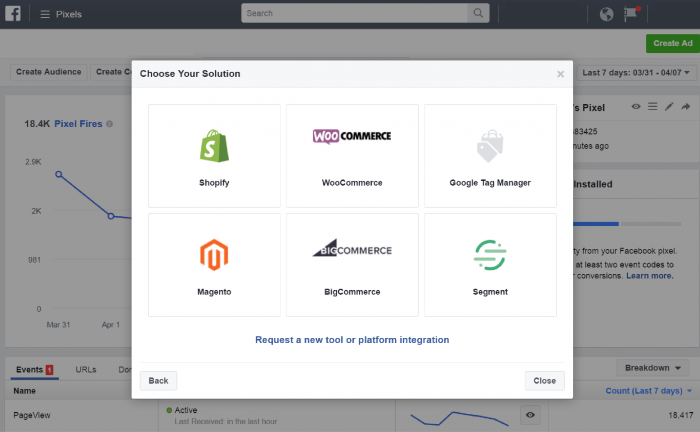 Thanks to the heads up from Jon Loomer.
Buzz 2: Testing Facebook Live vs YouTube vs Periscope
Last few weeks you may have noticed we've been doing a lot more video based versions of the show, there were a couple of interviews one at HubSpot another with Amy Schmittauer as well as a monologue episode as well.
Facebook
YouTube
*note: In the podcast I mistakenly said the average video time was 2x the minutes watched of Facebook Live when in reality it was 7x!
Periscope
Takeaway: Think about your objective is it reach? Then maybe Facebook Live is the answer, is it deeper engagement? Then YouTube could be your best option.
Also think about how and where your personas will be consuming your content and what video lengths, format and tone works best.
Buzz 3: Exercising Your Creative Muscle
Check out HubShot's latest episode (episode 81) and look out for shot 6 on a great (and hillarious) example of the Top 10 Ideation exercise.